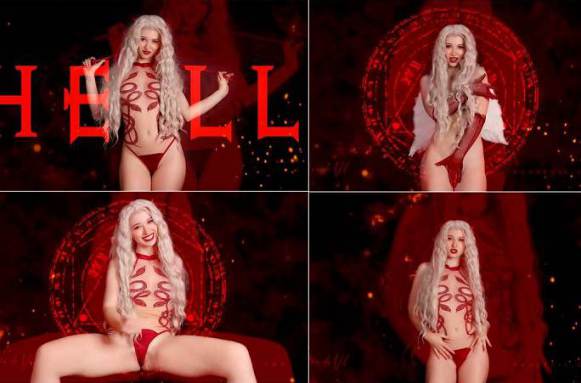 Let's play, sinner. Enter into a rapturous stroke session with the Demon of Pleasure.
I'm warning you: a lifetime of hedonistic heaven will land you in hell when your time comes. Yet you just can't stop edging night after night. It's like you're possessed.
The thing is. some say that's when the party really gets started. Others say it's simply the worst punishment imaginable. Is it worth the risk?
Wanna bet? How about you bet me an orgasm? If I roll even, you get to cum and maybe there'll be hope for your salvation. However, if I roll odd, you have to keep on gooning until you can't handle anymore, with no relief, and you'll pay the price for heaven on earth.
But if I'm down there too, ruling the underworld. How bad can it really be?
Format: mp4
Resolution: 1920 x 1080
Duratio: 00:10:19
Size: 611 Mb