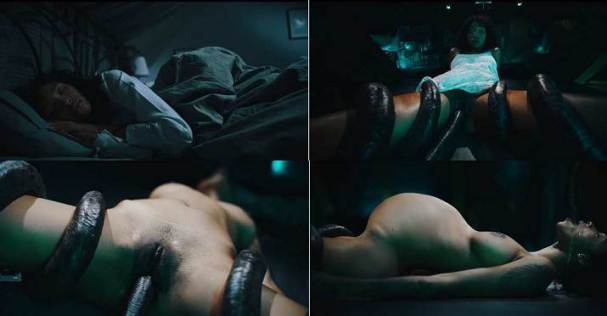 Another nightmare for Barbie Rous. It's always the same: a terrifying monster visits her in the bed and when she wakes up, she is covered in a strange slime. The next day she decides to stay awake all night and see what happens. She is about to have her wildest night…
At midnight, the monster comes back again and calls for her, to follow him to the attic. Instead of getting scared, our lonely Barbie opens her legs and lets the monster slide inside her wet pussy with its tentacles. The grotesque creature wraps its tentacles around Barbie and starts fucking her.
She never felt so much pleasure and wanted more and more. As the tentacles are pounding her sweet pussy, the monster pumps loads of cum inside her, swelling up her belly.
Format: mp4
Resolution: 2048 x 1080
Duration: 00:15:18
Size: 270 Mb