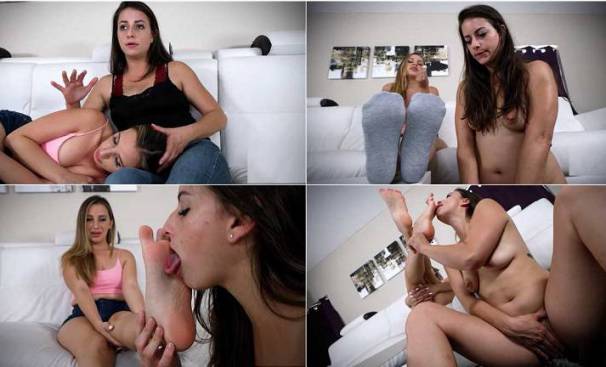 Ashlynn is heartbroken over her breakup – mostly because her ex had a foot fetish and she's going to miss the long massages and foot worship more than anything else. Indica feels bad and agrees to do the laundry since Ashlynn isn't feeling well.
Laundry room – Indica smells a rancid sock in the laundry room. She becomes mesmerized and walks out and into the room where Ashlynn is.
Sofa – Ashlynn giggles and knows what has happened. Now, she's going to turn Indica into her obedient foot slave! She makes her massage her feet, smell, kiss, and worship, while masturbating.
Format: mp4
Resolution: 1280 x 720
Duratio: 00:12:51
Size: 595 Mb