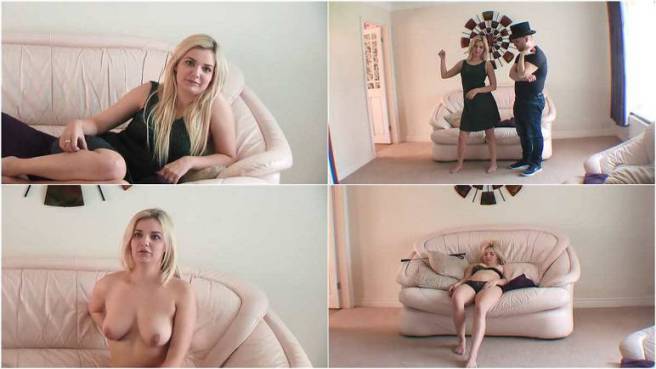 Here's Dolly! A sassy bratty blonde buddy of Penny Lee's who'd been mesmerized a couple of times previously to help her quit smoking and get over a phobia of small hairy creatures.
On the day she was initially very skeptical, but seemed to get into the swing of things as the session progressed.
We may have only dabbled in light-trance country here, but she made for a great Mistress, a foxy poser, entertaining inebriate and hilariously outrageous guy in a girl's body.
A little more tongue-in-cheek and medium-aware than my usual fare, but I guess I can't transform *everyone* I trance into a mindless minion. 😉
0:10 Introduction
17:10 Induction
21:50 Muscle eye joke
23:40 Deepening
28:35 Limp Check
30:00 Mannequin & Captive Play
40:30 Ragdoll
41:42 Can't be tickled
43:00 Love & hate the top hat
46:00 Love & hate the pendant
49:00 Pendant Enchantment
51:40 Feeling like Royalty
53:40 More Compliant
54:44 Mannequinned
1:00:00 Party Girl Inebriated off Water
1:07:22 Nudist Tendencies
1:09:50 Proud / Embarrassed to be Nude
1:19:00 Frozen Nude Doll
1:21:11 Puppeteering
1:23:25 Frozen Flyaround
1:24:30 No idea why she's naked
1:25:18 Can't work clothes
1:28:11 Strips for the Bell
1:29:11 Mistress Dolly Enchants You!
1:32:35 Enchanted by the pendant
1:33:22 "My mind is going"
1:35:27 Guy in a Girl's Body
1:49:10 Closing Chat
Format: mp4
Resolution: 1280 x 720
Duratio: 01:50:58
Size: 322 Mb