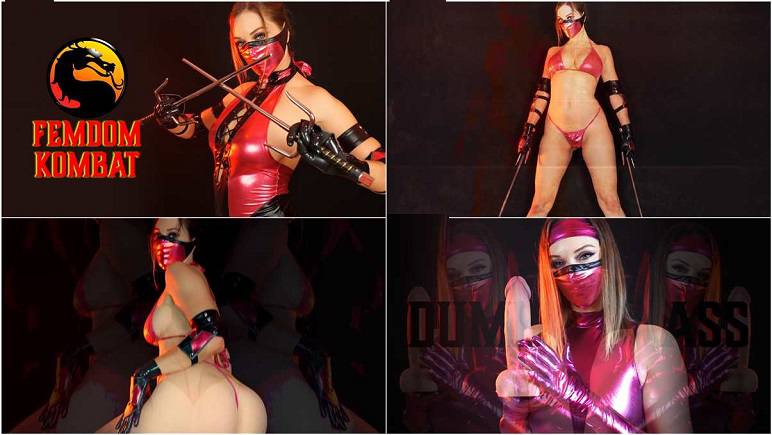 I probably spent more time editing this mind fuck than any of my others. Not to mention perfecting my hair and makeup as well as playing around with some red neon backlighting for this clip. I had a lot of fun making it so I hope it does well.
I follow some cosplay models on Twitter who I admire and I felt inspired to try out making some cosplay content myself. If this clip sells well, I will do more cosplay in future! I'm open to suggestions.
Multiple Mileena costumes as well as my own invention 'bikini' Mileena costume make my rocking curves explode. You will not be able to keep your eyes off the screen and I bet you watch it multiple times over. I know this clip will be a favourite for some of you gooners.
Shiny material running over my huge tits and juicy ass, some badass latex gloves, a shiny micro bikini, dark purple eye makeup, bratty jerk off instructions with my hyper realistic dildo to demonstrate and multiple levels of audio will destroy your gooner brain like never before! It's a recipe for complete domination of your mind and cock.
There are some fun and sexy surprises in this fast paced mind fuck and I will have you edging and gooning until your cock is a pathetic leaking mess. If you like Mileena, be sure to message me and let me know as you might get to see more of her.
Format: mp4
Resolution: 1920 x 1080
Duratio: 00:10:30
Size: 803 Mb